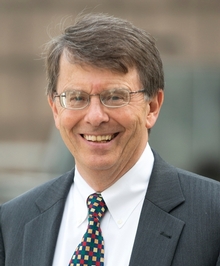 PRACTICES
Banking and Finance
Corporate and Securities
Financial Services
Exempt Organizations
Specialty Industries
EDUCATION
Dartmouth College, B.A., magna cum laude

University of Pennsylvania, School of Law, J.D.
ADMISSIONS
Frederick R. Cummings, Jr.
Managing Partner
CONTACT INFORMATION

V-Card
Care Obligations of Broker-Dealers and Investment Advisers

08/23/2023

Earlier this year, the SEC staff issued a bulletin setting forth standards of conduct for broker-dealers and investment advisers with respect to their respective care obligations when providing investment advice and recommendations to retail investors (the "Bulletin").

Warshaw Burstein Joins IR Global

07/31/2023

Warshaw Burstein, LLP today announced it has joined IR Global, a multi-disciplinary professional services network that provides legal, accountancy, and financial advice to companies and individuals around the world.

SEC Announces 2023 Examination Priorities

03/29/2023

On February 7, 2023, the SEC's Division of Examinations announced its examination priorities for 2023. Examination priorities are released annually and provide investors and registrants with transparency into those areas that DOE believes bring heightened risks to investors, registrants and to the integrity of the U.S. capital markets.

Client Alert: SEC Broadens Accredited Investor Definition Expanding Access to Capital Markets

09/09/2020

On August 26, 2020, the Securities and Exchange Commission (SEC) adopted amendments to the "accredited investor" definition in Rule 501(a) of Regulation D under the Securities Act of 1933, as amended, that update and improve the accredited investor definition. The purpose of the amendments is to better identify investors that have sufficient knowledge and expertise to participate in investment opportunities that do not have the rigorous disclosure and procedural requirements and related investor protections, provided by registration under the Securities Act. The amendments are substantially as proposed by the SEC on December 18, 2019.

Fred Cummings Quoted in American Lawyer Article on Industry Changes in Lateral Hiring During the Pandemic

08/03/2020 | The American Lawyer

Managing partner Fred Cummings was quoted in an American Lawyer article on how virtual interviews have sped up the lateral hiring process in the legal industry. Fred noted that the firm has made lateral hires in the areas of intellectual property and tax, and how even though the firm's candidates are New York-based, arranging candidate meetings virtually has accelerated the interview process.

Fred noted that he expects many attorneys will likely continue to work from home to some extent even after a return to the workplace is possible and that meeting virtually is going to become part of the recruiting process just like it has become an element of every other part of our practice.

Read the full article (subscription required).


The Cares Act Amended: Paycheck Protection Program Flexibility Act of 2020

6/9/2020

If you have already received a PPP loan, the PPP Flexibility Act will not allow you to apply for or receive a second loan. With respect to loans applied for after enactment of the PPP Flexibility Act, although the covered period has been extended to 24 weeks, there has been no change to the maximum loan amount that can be borrowed under the PPP - it remains 2.5 times a borrower's one-month average payroll cost, as determined under the existing PPP application.