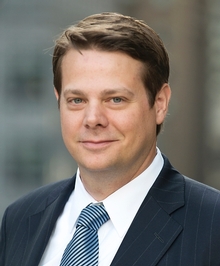 PRACTICES
Litigation
Corporate and Securities
Financial Services
Automotive Dealerships
EDUCATION
Villanova University, B.A., cum laude, 1999

Tulane University Law School, J.D., 2002
ADMISSIONS
2003, New York
U.S. District Court, Southern District of New York
U.S. District Court, Eastern District of New York
United States Supreme Court
CONTACT INFORMATION

V-Card
Care Obligations of Broker-Dealers and Investment Advisers

08/23/2023

Earlier this year, the SEC staff issued a bulletin setting forth standards of conduct for broker-dealers and investment advisers with respect to their respective care obligations when providing investment advice and recommendations to retail investors (the "Bulletin").

Warshaw Burstein Joins IR Global

07/31/2023

Warshaw Burstein, LLP today announced it has joined IR Global, a multi-disciplinary professional services network that provides legal, accountancy, and financial advice to companies and individuals around the world.

SEC Announces 2023 Examination Priorities

03/29/2023

On February 7, 2023, the SEC's Division of Examinations announced its examination priorities for 2023. Examination priorities are released annually and provide investors and registrants with transparency into those areas that DOE believes bring heightened risks to investors, registrants and to the integrity of the U.S. capital markets.

Client Alert: SEC Broadens Accredited Investor Definition Expanding Access to Capital Markets

09/09/2020

On August 26, 2020, the Securities and Exchange Commission (SEC) adopted amendments to the "accredited investor" definition in Rule 501(a) of Regulation D under the Securities Act of 1933, as amended, that update and improve the accredited investor definition. The purpose of the amendments is to better identify investors that have sufficient knowledge and expertise to participate in investment opportunities that do not have the rigorous disclosure and procedural requirements and related investor protections, provided by registration under the Securities Act. The amendments are substantially as proposed by the SEC on December 18, 2019.

Partners Lori Anne Czepiel, Steve Semian and Thomas Filardo, along with Counsel Kyle Taylor, authored "Lending and Taking Security in the United States: Overview."

03/14/2018 | Practical Law

Published by Thomson Reuters Practical Law Company as part of its Global Guide on Finance series, the article provides a high-level overview of the lending market, forms of security over assets, special purpose vehicles in secured lending, quasi-security, negative pledge, guarantees and loan agreements. It also covers creation and registration requirements for security interests; problem assets over which security is difficult to grant; risk areas for lenders; structuring the priority of debt; debt trading and transfer mechanisms; agent and trust concepts; enforcement of security interests and borrower insolvency; cross-border issues on loans; taxes; and proposals for reform.
The Thomson Reuters Practical Law Company Global Guide Series covers all business law areas across all major economies. Global Guides are written by leading lawyers and provide high level overviews of key regulatory laws in different jurisdictions with detailed practical overviews of legislation and developments.

To request a copy of "Lending and Taking Security in the United States: Overview" please click here.