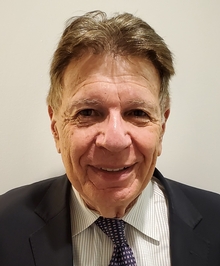 PRACTICES
Litigation
Corporate and Securities
Banking and Finance
EDUCATION
Hunter College of the City of New York, B.S.
Brooklyn Law School, J.D., cum laude
ADMISSIONS
1968, New York
U.S. District Court, Southern District of New York
U.S. District Court, Eastern District of New York
U.S. Court of Appeals, 2nd Circuit
U.S. Court of Appeals, 3rd Circuit
CONTACT INFORMATION

V-Card
Representative Matters of Martin Siegel

Complex Commercial/Business Litigations

Lead trial counsel defending large seafood importer against tortious interference and contract claims; after trial in SDNY, 90% of damages denied; dismissal of additional claims upheld by Second Circuit; pursuing post-trial motions to reduce judgment.
Represented former high level sales manager and others in claims by global insurance broker seeking temporary restraining order and preliminary injunction alleging violation of non-competition and customer non­solicitation agreements.
Represented secured lender in federal court litigation seeking to vacate levy obtained by judgment creditor against guarantor of loan.
Represented diet food delivery company in breach of contract action against competitor. Represented same client in breach of contract claims brought by supplier, and in discrimination claims brought by former employee.
Represented former chairman of for profit private college in claims brought by labor union to enforce arbitration award against now bankrupt college; obtained dismissal on motion to dismiss of all but one claim. Represented same client and for profit private college against claims brought by various merchant lenders seeking to collect on loans; obtained dismissal of claims on motion.
Represented one partner in real estate development company against breach of fiduciary duty claims brought by another partner.
Represented Linda Lay, widow of Kenneth Lay, former Chairman of Enron Corp., in litigation against insurance company in dispute over annuity policies.
Lead Trial counsel in AAA arbitration on behalf of investment advisory company sued by former employee for deferred and other compensation resulting in dismissal of virtually all claims.
Prosecuted to favorable settlement action seeking in excess of $270 million in damages for breach of contract, tortious interference, conversion, and related claims in connection with breach of investment advisory agreement. Successfully defeated motions for summary judgment and preliminary injunction.
Represented real estate developer in defense of proceeding for an accounting and damages brought by partner. After defeating summary judgment motion for an accounting, negotiated favorable settlement.
Represented manufacturer of dental/medical devices in claims against inventor of technology products sold to corporation and defended against claims by inventor to regain control of valuable patents. After defeating motions for summary judgment, on eve of trial, favorably settled for nominal sum. Represented same client in prosecution of restrictive covenants in employment agreements and other intellectual property claims and against patent infringement claims.
Represented doctor, and inventor of cancer patent, in litigating rights to intellectual property.
Represented online advertising company in investigations by FTC and various state agencies.

Securities and Related Matters

Defended public company and its officers and directors in securities class action. Obtained order dismissing complaint, without leave to amend, at the pleading stage.
Obtained summary judgment dismissing securities class action complaint against public company and its officers and directors.
Defended risk management officer of publicly traded insurance company in securities class action, and obtained order dismissing complaint at pleading stage.
Represented numerous public companies and their principals in SEC investigations of, among other things, alleged false press releases and public filings. Represented targets of SEC and FINRA investigations and enforcement proceedings.
Represented public company in securities fraud case brought by investment adviser, and obtained dismissal on motion to dismiss.
Represented stock brokerage firm in purported class action by former broker alleging violations of state minimum wage and overtime laws, impermissible wage deductions and failure to pay earned commissions, and obtained dismissal at pleading stage.
Represented stock brokerage firms and their principals and brokers in numerous FINRA arbitrations brought by customers.
Represented stockbrokers in claims brought by their former firms based on promissory notes signed at beginning of employment.

Bankruptcy/Restructuring/Related Matters

Represented trustee of Southside House LLC in Chapter 11 proceeding.
Lead trial lawyer for Wilmington Trust Company, as indenture trustee for subordinated bondholders in the Tribune Company bankruptcy, including two contested confirmation hearings, allocation disputes and related hearings.
Lead trial lawyer for XO Communications, Inc., a public company majority owned by affiliates of Carl Icahn, in a $100 million breach of contract dispute arising from XO' s acquisition of Allegiance Telecom.
Represented Kenneth Lay, former Chairman of Enron Corp., in Enron bankruptcy and related matters.
Represented liquidating trust in fraudulent conveyance litigation against former financial advisor.
Trial counsel to ad hoc consortium of trust preferred securities holders at confirmation hearing in the Washington Mutual bankruptcy.
Represented institutional holders of Lehman Brothers Treasury Company B.V. notes, in Lehman Brothers bankruptcy.