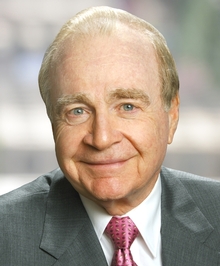 PRACTICES
Construction
Litigation
EDUCATION
City College of New York, School of Technology, B.C.E.

New York University, College of Engineering, M.I.E.

New York University, College of Engineering, M.C.E.

Fordham University, School of Law, J.D.
ADMISSIONS
New York
U.S. Supreme Court
U.S. Court of Appeals, 2nd and 4th Circuits
U.S. District Court, Southern District of New York
U.S. District Court, Eastern District of New York
U.S. District Court, Western District of New York
U.S. Court of Federal Claims
PROFESSIONAL LICENSE
Licensed and Registered Professional Engineer, New York State.
Jack S. Kannry
Partner | Chair, Construction Law Group
CONTACT INFORMATION

V-Card
Representative Matters of Jack Kannry

CONCLUDED CONSTRUCTION MATTERS


Achieved settlement for international heavy construction contractor and payment bond surety for New York State Supreme Court litigation, following extensive depositions and documents discovery, on defense of substantial claims by demolition subcontractor on design-build project and prosecution of major extra cost back charges and delay counterclaims.
Obtained certification approval for Women's Business Enterprise (WBE) construction management services company, following initial denial by New York City Small Business Services, administrative appeal remand and favorable supplemental proceedings.
Achieved settlement of construction contractor delay claim against City of New York on laboratory facilities building project, following administrative reopening of case for consideration on merits after initial dismissal.
Achieved settlement of construction contractor delay claim against New Jersey Department of Transportation on bridge rehabilitation project, following denial in multi-step administrative claims resolution process and litigation commencement.
Claim prosecution for contractor against major municipality for improper deductions of contract unit price work on Hurricane Sandy multi-residential emergency repairs in Staten Island, NY
Delay and extra work claim prosecution through contractual administrative process and Superior Court litigation for bridge reconstruction and rehabilitation contractor in New Jersey, resulting in substantial claim settlement.
Multimillion dollar contract negotiations for New York utilities contractor on gas line installation for private developer supplying fuel for cogeneration plant in New Jersey.
New York State Supreme Court proceeding for New York City neighborhood association opposing construction of a municipal marine transfer station for refuse disposal, leading to a stipulation with major municipality to refrain from construction pending a critical long delayed federal navigable waters permit.
Court proceedings in New York State Supreme Court and Appellate Division resulting in temporary stay of arbitration by subcontractors against prime contractor pending disposition of prior municipal alternate dispute resolution proceedings on same claims.
National heavy construction contractor delay claim prosecution against state agency on uncontemplated multi-year bridge reconstruction project in Westchester County, NY, including extensive CPM scheduling and concurrent delay issues.
Delay claim prosecution for electrical prime contractor on substantially extended duration for municipal water pollution control plant construction project, in New York City, with administrative settlement process, leading to unprecedented interim settlement during ongoing extended construction period.
Consultation and contractual administrative dispute resolution claim prosecution on extra work items and issues of delay, time extension and incentive payment entitlement for national heavy construction contractor on substantial design-build contract for major municipal agency terminal ramps rehabilitation in New York City.
New York State Supreme Court litigation defense for utilities contractor against horizontal drilling subcontractor on electrical utility project in Suffolk County, NY, and pretrial summary judgment motion resulting in dismissal of all extra work and delay claims, affirmed on appeal by Appellate Division.
Representation of state authority in multiparty lien foreclosure and related claims on university building construction projects in New York City.
National environmental remediation contractor representation on subcontractor equitable adjustment claim for contaminated soil treatment process at federal agency Superfund project site in New Jersey.
Subcontract development and negotiations for regional prime contractor on innovative inspection process for major municipality on water tunnel in upstate New York, including unique tripartite agreement among municipality, consulting engineers and contractor.
Litigation defense of national construction management company against foundation contractor claims on large university medical school building construction project in Connecticut, dismissed on summary judgment in U.S. District Court of Maryland, and appeal dismissed in U.S. Court of Appeals, Fourth Circuit.
Representation of state authority on multi-million dollar litigation claims for breach of engineering and design contract and professional malpractice against multiple defendants on 500MW power plant construction project in New York City, resolved in negotiated settlement during pre-mediation phase.
Co-counsel consultation on arbitration proceeding for out of state design-build joint venture contractor substantial claim against engineering design subconsultant for under designed quantities, extra work and delay damages on construction of largest U.S. cable–stayed bridge.
Claim prosecution, through mediation representation, for joint venture of four large heavy construction contractors on major multilevel arterial highway construction project in Boston, MA, resulting in positive resolution of extensive extra work and delay claims.
Delay claim prosecution for contractor against New York major municipality and administrative settlement on bridges rehabilitation contract.
Federal litigation defense for contractor and structured settlement, on eve of trial, of surety indemnity claims in U.S. District Court of New Jersey, on bridge construction project for municipal agency in New York City.
American Arbitration Association mediation and arbitration claims prosecution and defense for major utilities contractor in multiparty proceeding on electrical conduit installation project to significantly increase utility power capabilities on Long Island, with substantial recovery on client claims.
Representation of national environmental remediation contractor in defending against federal agency "whistle blower" claims of contaminated water wrongful discharge on Superfund cleanup project in Florida, with substantial PowerPoint presentation at agency regional office leading to withdrawal of claims, and avoidance of potentially costly penalties and debarment proceedings.
Rescinding of municipal agency contractor default and expunging default from record on water pollution control plant construction contract in New York City.

Reported litigation decisions

:

Selected Reported Cases: Blakeslee Arpaia Chapman, Inc. v. The Whiting Turner Contracting Company,

2007 WL 1029960 (D. Md.),

appeal dismissed

(4

th

Cir. , Docket No. 07-1364);

Attorney General of Barbados v. Fitzpatrick Construction Ltd.

, 1988 WL 9923 & 1988 WL 18871 (S.D.N.Y.);

Johnson Controls, Inc. v. Rowland Tompkins Corp.

, 585 F. Supp. 969 (S.D.N.Y. 1984);

Petroleum for Contractors, Inc. v. Mobil Oil Corp.

, 493 F.Supp. 320 (S.D.N.Y. 1980);

Pagoda Theatre, Inc. v. Golden Harvest (H.K.) Ltd.

, 364 F.Supp. 512 (S.D.N.Y. 1973);

New York Trenchless, Inc. v. Hallen Construction Co., Inc.,

82 A.D. 3d 850, 918 N.Y.S.2d 540 (2d Dept., 2011);

Halmar Corporation & DeFoe Corp. v. Hudson Foundations, Inc.

, 212 A.D.2d 505, 623 N.Y.S.2d 3 (2d Dept., 1995);

Mid-State Precast Systems, Inc. v. Corbetta Construction Company, Inc.

, 202 A.D.2d 702, 608 N.Y.S.2d 546 (3d Dept., 1994);

DeFoe Corp. v. LaRocca

, 128 Misc.2d 39, 488 N.Y.S.2d 532 (Sup. Ct., Albany Co. 1984),

aff'd

110 A.D.2d 965, 489 N.Y.S.2d 1017 (3d Dept., 1985);

Lawler, Matusky & Skelly Engineers v. Attorney General

, 1983 Barbados Sup. Ct. Judgments 100 (Ct. App. 1983, No. 15 of 1982).

Not officially reported litigation and arbitration decisions:

Blakeslee Arpaia Chapman, Inc. v. The Whiting-Turner Contracting Company, (U.S. District Court, D. Conn., 3:02 CV 1982, Squatrito, J. August 29, 2003) [venue transfer for $6 million construction contract claim]; Sierra Club v. United States Army Corps of Engineers, (U.S. District Court, S.D.N.Y., 81 Civ. 3000, Griesa, J., April 5, 1983 and renewed application, May 17, 1983) [intervention in Westway environmental impact case for consulting engineers defense of professional reputation]; Conti of New York, LLC v. TC Electric LLC and Welkin Mechanical, LLC, N.Y. App. Div., First Dept., Index No. 652901/14, Motion No. M-5646, per curiam, 2014 NY Slip Op 93735 (U), December 23, 2014)[Contractor motion granted staying arbitrations demanded by subcontractors pending appeal, with such appeal subsequently withdrawn as rendered moot by intervening events]; Channel Systems, Inc. v. New York State Urban Development Corporation, d/b/a Empire State Development Corporation, et al., (Sup. Ct., Dutchess Co., Index No. 3153/06, Brands, J. December 30, 2006) [dismissal on motion of action to enforce $0.5 million mechanic's lien not sanctioned by statute]; Breco Environmental Contractors, Inc. v. Karta Container & Recycling, Inc., (Sup. Ct., Westchester Co., Index No. 12006/98, Colabella, J., September 5, 2001) [following unanimous jury verdict for plaintiff on claim for extra work and delay damages, post-trial motion granted to vacate and substantially increase jury damages award]; E.E. Cruz & Co., Inc. v. City of New York , (Sup. Ct., NY Co., Index No. 10195/96, Arber, J. July 3, 1996) [respondent Thalle Construction Co., Inc. successful defense of awarded contract, on Article 78 proceeding to annul, based on proper City waiver of scrivener error as minor informality]; Application of Trocom Construction Corp. v. Triborough Bridge and Tunnel Authority, Gardner M. Bishop, Inc. and Joseph Sanzari, Inc., (Sup. Ct., NY Co., Index No. 25711/90, Lebedeff, J., March 26, 1991) [respondent low bidder Bishop-Sanzari successful representation in defeating second bidder's Article 78 proceeding, on showing of a clerical error in its bid, the correction of which was within discretion of agency in determining lowest responsible bidder.]; Application of Broadway 86th Street Association v. Halmar Contracting, Inc., (Sup. Ct., NY Co., Index No. 12480/90, Cahn, J., December 17, 1990)[on reargument motion by contractor to deny vacating of its mechanic's lien, it was held, on basis of a recent decision and Lien Law amendment, that order extending lien need not be obtained on notice, and that existing extended lien was valid]; The Palace Company v. The Seagrave Corporation, (Sup. Ct., NY Co., Index No. 23532/85, Tyler, J., November 18, 1986) [curtain wall manufacturer and installer for Helmsley Palace Hotel successfully moved to serve an amended answer to complaint, seeking delay damages in a counterclaim, notwithstanding exculpatory contractual provisions barring same, since various delay causes and conduct of plaintiff owner raised factual issues in light of enunciated limitations to such exculpation under Civetta Court of Appeals case]; LAD Construction & Engineering Inc. v. Taylor Woodrow Construction Corp., (Superior Ct. of N.J., App. Div., Appeal No. A-3340-99T1, per curiam, April 2, 2001) [summary judgment affirmance on behalf of consultant designer and resident engineering firm, dismissing professional liability claim of subrogated insurer arising from trickling filter media collapse in sewage treatment plant upgrading construction project, on ground of opinion criticisms unsupported by expert report]; Arbitration between Thalle Construction Company, Inc. and City of Norwalk, Connecticut (American Arbitration Association, 1985, Case No. 12 10 0102 80) [extended arbitration proceeding resulting in partial compensation award to contractor for difficulties caused by redesign of various job components and for delay damages].

Representative construction industry clients

Joint venture contractors – Slattery, Interbeton, J.F. White, Perini, JV (Massachusetts Turnpike Authority Central Artery/Tunnel "Big Dig", Boston, Massachusetts); Tidewater Skanska and Flatiron, Palmetto Bridge Constructors, JV (South Carolina DOT Cooper River Bridge, Charleston, South Carolina); Slattery Associates, Inc. and Perini Corp., JV(NYC Transit 63rd Street Subway Tunnel Astoria, Queens, NY); J. Rich Steers, Inc. and Corbetta Construction Corp., JV (NYC Department of Sanitation West 59th Street Transfer Station, New York City); Halmar Builders of New York, Inc. and DeFoe Corp., JV (NYSDOT Interchange Reconstruction of Routes I-87 and I-287, Ramapo, NY and Mahwah, NJ); Schiavone Construction Co. and Daidone Electric Corp., JV (NYCDEP North River Water Pollution Control Plant, New York City); BR Fries & Associates, Inc. and Oxhandler Structural Enterprises Inc., JV (Renovation and Expansion of The Mall at 163rd Street Shopping Center, North Miami Beach, Florida); Briarwood Contracting Group of Ecco III Enterprises, Inc. and Resource Recovery Systems, Inc., JV (Staten Island Recyclable Materials Processing Facility at Fresh Kills Landfill, New York City); Oxhandler Structural Enterprises and Linder Steel Co., JV (City of Detroit Downtown Mall Rehabilitation Space Frame, Detroit, Michigan); Hendrickson Bros., Inc. and Horn Construction Co., Inc., JV (NYSDPW Long Island Railroad Grade Crossings in Amityville and Lindenhurst, L.I., NY).
Prime contractors - Conti of New York, LLC, Edison, NJ (Bridge and terminal ramps reconstruction on NYSDOT and NYCDOT projects Hurricane Sandy rapid repairs on NYCDEP project); J.F. White Contracting Company, Framingham, MA (municipal water tunnel inspection on NYCDEP project); Sevenson Environmental Services, Inc., Niagara Falls, NY (environmental remediation on USEPA/USACE Superfund projects); The Hallen Construction Co., Inc., Island Park, NY (Utilities construction); Beaver Concrete Construction Co., Inc., Hazlet, NJ (bridge reconstruction for NYCDOT and NJDOT); Meco Electric Co., Inc., Staten Island, NY (electrical construction on multi -prime projects for NYCDEP); Environmental Energy Associates, Inc., Ridgefield, NJ (MBE subcontract matters); Gardner M. Bishop, Inc. White Plains, NY (bridge reconstruction and repair for NJ TpkA and NJDOT); DeFoe Corp., Mount Vernon, NY (highway reconstruction for NYSDOT); Ecco III Enterprises, Inc., Yonkers, NY (landfill closure for NYCDEP project); Bancker Construction Corp., Islandia, NY (utilities construction).
Owners & construction managers - Dormitory Authority of State of New York (construction litigation counsel on lien foreclosure action for New York City university construction/renovation projects); New York Power Authority (consultation and claims representation on major New York City combined cycle power plant project); The Whiting-Turner Contracting Company (consultation, mediation and litigation defense for national construction manager on trade subcontracts for major university expansion program); Yale University (litigation defense on trade contract supplier claim for construction of medical school building); International Business Machines Corporation (mechanic's lien and indemnification defense on manufacturing facility construction project); Keyspan (consultation on utility construction contract issues); Kennedy International Airport Cogeneration Partners and Energy Pro Construction Partners (contract consultation for subsidiaries of Brooklyn Union Gas Company and PSE&G as owner's representative/ construction manager); North Hudson Sewerage Authority (claims litigation defense on sewage treatment plant upgrading and expansion construction project); City of Milford, Connecticut (special counsel in defending against contractor claims on water pollution control plant construction project); Government of Barbados, W.I. (special counsel to owner on claims against Canadian construction contractor for increased costs and delay damages on sewage treatment plant project, with substantial arbitration award, confirming judgment in High Court of Barbados and converted New York judgment in U.S. District Court, SDNY).
Historic construction industry clients - Halmar Construction Corporation, Mt. Vernon, NY (highways and building construction); Thalle Construction Corp., Briarcliff Manor, NY (highways reconstruction); Corbetta Construction Corp, Hamden, CT (buildings construction and renovations); J.A. Jones Construction Company, Charlotte, NC (electric steam generation plant); Granite Halmar Construction Corp., Mt. Vernon, NY (airport site work); J & L Concrete Construction Corp., Mt. Vernon, NY (concrete structures); Briar Contracting Corp., Briarcliff Manor, NY (highways and rail stations reconstruction); Oxhandler Structural Enterprises, Inc., New York, NY (structural frameworks for buildings, malls); Bi-County Paving Corp., Ronkonkoma, NY (highways and bridges reconstruction); Donald E. Hernly, Inc., Massapequa, NY (marine structures); Lawler, Matusky & Skelly Engineers, Pearl River, NY (sanitary/environmental engineers).