Articles and News
03/14/2018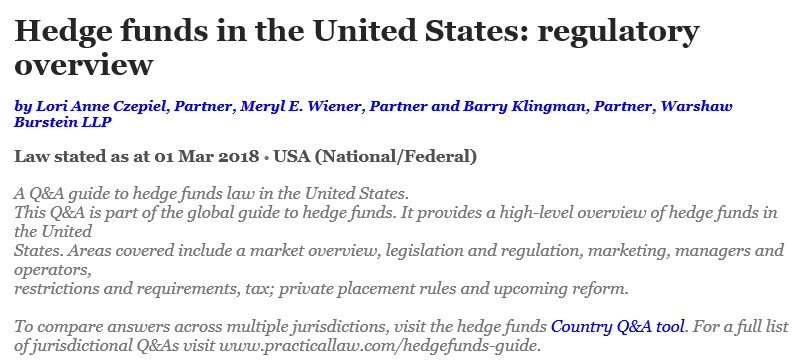 Published by Thomson Reuters Practical Law Company as part of its Global Guide series, the article addresses legal and other issues for hedge funds and their sponsors and investors. Topics covered include regulations and legislation, marketing, managers and operators, restrictions and requirements, tax, private placement and other securities laws, a market overview and upcoming reform.

The Thomson Reuters Practical Law Company Global Guide Series covers all business law areas across all major economies. Global Guides are written by leading lawyers and provide high level overviews of key regulatory laws in different jurisdictions with detailed practical overviews of legislation and developments.

To request a copy of "Hedge Funds in the United States: Regulatory Overview" please click here.