BMCC Hosts First CUNY-wide Pre-Law Summit
05/05/2023
---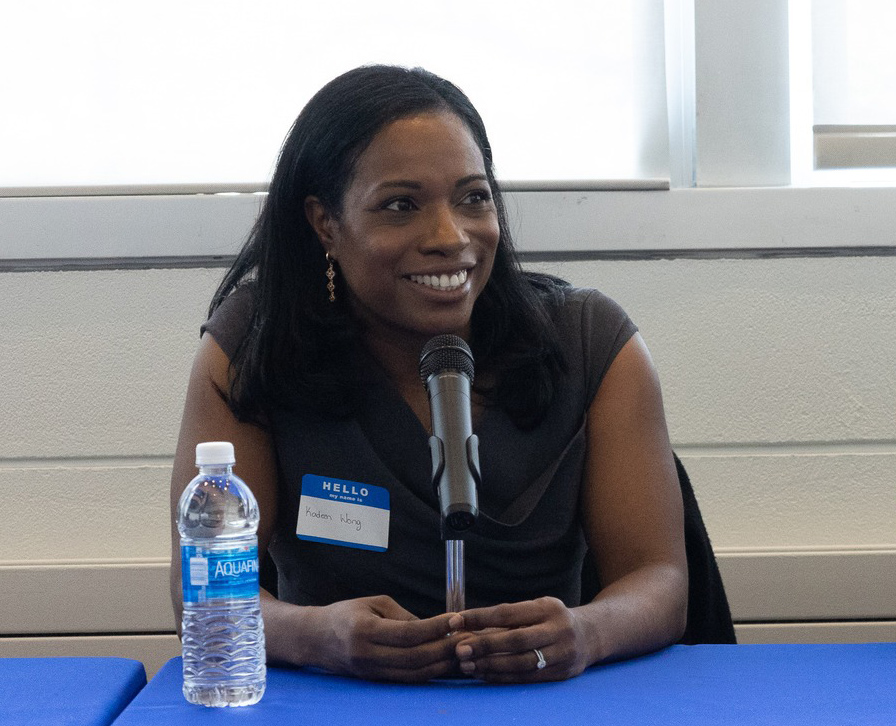 WBNY associate Kadeen Wong was a featured panelist at BMCC's first CUNY-wide Pre-Law Summit.
The first CUNY-wide Pre-Law Summit 2023, "Composing a Life in Law," was held April 21 at Richard Harris Terrace, 199 Chambers Street. Over 50 BMCC students, faculty and staff, as well as students from across CUNY attended the event, which highlighted CUNY graduates who have gone on to build legal careers.
Panelists, who included law school graduates Michael Levairio, Katerina Robinson and
Kadeen L. Wong
, shared what a typical day practicing law is like for them, and gave tips on how to overcome challenges along the way. CUNY Law School Dean Sudha Setty gave closing remarks and offered CUNY Law School as a venue for next year's Pre-Law Summit.
According to Rick Naughton, BMCC Senior Academic Advisor and Pre-Law Advisor, "This event demystified the path to a career in law for students and invited networking between our current students and law school graduates successfully building careers in law. The diversity of our panel and their inspiring stories reinforced the message, "You belong here, and the field of law will benefit from your contribution. We're here to show you how."
For more information on the BMCC Pre-Law program, contact Rick Naughton at
rnaughton@bmcc.cuny.edu
or Kristin Saez,
ksaez@bmcc.cuny.edu
. Sign up for the BMCC Pre-Law e-newsletter at
prelaw@bmcc.cuny.edu
. Include your name, EMPLID, major and a request to be added. View a
full photo gallery
from the event.