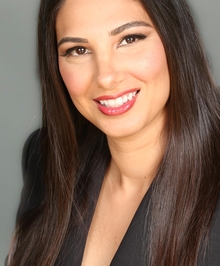 PRACTICES
Matrimonial and Family Law
EDUCATION
University of Maryland, College Park

University of Miami School of Law
ADMISSIONS
CONTACT INFORMATION

V-Card
Ms. Tankha concentrates her practice on high net worth divorces, child custody, paternity matters and preparing prenuptial and postnuptial agreements in both New York and Florida.
She represents clients in a wide array of highly contested matrimonial issues and litigated and settled complex cases involving sophisticated business valuations, relocation of children, long-term spousal alimony/maintenance and modification of agreements.

Ms. Tankha has focused her entire career in the field of matrimonial and family law and has been recognized by Top Women Attorneys in New York, as well as a Super Lawyers Rising Star. Prior to joining Warshaw Burstein, LLP, Ms. Tankha practiced at matrimonial law firms in Miami and New York City.
In addition, Ms. Tankha is appointed to the New York State Bar Diversity Committee, where she serves on the Judicial Diversity sub-committee. She is also an active member of the New York State Bar Association and the New York Women's Bar Association.
AFFILIATIONS
New York State Bar Association
New York Women's Bar Association
New York State Bar Diversity Committee, (Judiciary Division sub-committee)
PRIOR AFFILIATIONS
Cohen Clair Lans Greifer & Thorpe, LLP, New York, NY
Barranco & Kircher, P.A. Miami, Florida
AWARDS/HONORS
Super Lawyers New York Metro (2022)
Super Lawyers New York Metro Rising Stars (2014 - 2018)
Top Women Attorneys in New York (2014 - 2016, 2023)