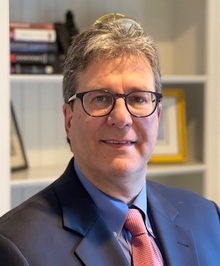 PRACTICES
Corporate and Securities
Corporate/Commercial
Securities
EDUCATION
Hofstra University, J.D.
Clark University, B.A.
ADMISSIONS
Brian C. Daughney
Partner
CONTACT INFORMATION

V-Card
Representative Matters of Brian Daughney

In 2020 and 2021 served as counsel in connection with the formation of numerous SPACs and their initial public offering with a gross offering value in excess of $800 million.
Served as M&A counsel to a client in connection with the sale of over 75 national franchise locations for gross proceeds in excess of $55 million, additional sale transactions and acquisitions of new franchises.
Assisted a client in the aviation industry in connection with a re-financing and corporate restructuring of a corporate family of related entities and assets with financing facilities from three separate lenders with an aggregate funding of approximately $75 million.
Represented a private company and its founder in connection with a private equity firm investment with a valuation of $60 million. The transaction required a complicated corporate restructuring and conversion from an LLC to a C corporation.
Acted as lead transactional counsel in a reverse merger between a publicly traded OTC client and a private company. In recognition of the successful outcome from representing the sell side, the post-sale management team retained Mr. Daughney and the firm for its corporate and regulatory matters.
Assisted several broker-dealer clients in obtaining registration as broker-dealers in Israel and ongoing compliance matters.
Served as SPAC counsel in connection with their "de SPAC" business combinations.