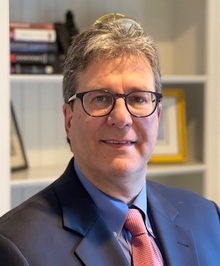 PRACTICES
Corporate and Securities
Corporate/Commercial
Securities
EDUCATION
Hofstra University, J.D.
Clark University, B.A.
ADMISSIONS
Brian C. Daughney
Partner
CONTACT INFORMATION

V-Card
WHAT'S IN A NAME? SEC Announces Rule Proposal to Address Fund Names

06/23/2022

On May 25, 2022, the U.S. Securities and Exchange Commission ("SEC") released proposed amendments to Rule 35d-1 (the "Names Rule"), under the Investment Company Act of 1940. The SEC believes that the amendments would enhance transparency in the asset management market and ensure that a fund's name does not misrepresent the fund's investments and risks.

SEC Proposes Rule Changes for SPACs to Enhance Disclosure and Protect Investors

03/31/2022

by Jordan Kohn and Brian Daughney

Big changes may be on the horizon for special purpose acquisition companies ("SPACs"). The Securities and Exchange Commission (SEC) voted on Wednesday, March 30, 2022, to propose new rules for SPACs which, if adopted, would require SPACs to provide increased investor disclosures focused primarily on their ownership and performance forecasts. The proposed rules and amendments are designed to enhance disclosure and investor protection in initial public offerings (IPOs) by SPACs and in business combination transactions involving shell companies, such as SPACs, and private operating companies.