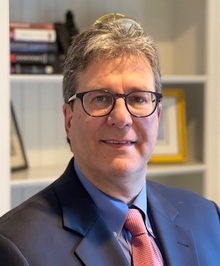 PRACTICES
Corporate and Securities
Corporate/Commercial
Securities
EDUCATION
Hofstra University, J.D.
Clark University, B.A.
ADMISSIONS
Brian C. Daughney
Partner
CONTACT INFORMATION

V-Card
Brian C. Daughney serves as general counsel and a trusted advisor to clients, who benefit from his multidisciplinary experience. He provides experienced guidance to his clients with respect to mergers and acquisitions and public and private securities offerings, and general corporate law matters.
Mr. Daughney represents issuers and investors in a wide range of corporate transactions, including securities offerings, seed capital offerings, venture capital financings and other forms of private equity investment, mergers and acquisitions, joint ventures and recapitalizations and spin-outs. He provides counsel to public companies (domestic and foreign) in connection with their public offerings, PIPE financings, Securities and Exchange Act reporting requirements, regulatory compliance (including ongoing compliance with the SEC, NYSE, NASDAQ, FINRA and state securities laws) and general corporate governance matters.
Mr. Daughney also assists Special Purpose Acquisition Companies (SPACs) with their initial public offerings and ongoing reporting requirements as well as completing their business combination transactions.
He has also represented broker-dealer firms for over 25 years, including matters related to; formation; FINRA, and SEC regulatory issues; serving as placement agent counsel in private placement offerings under Regulation D; and as underwriter's counsel in underwritten offerings including SPAC offerings. He advises broker-dealer clients in a myriad of issues, including AML and know-your- clients matters, net capital, block trades, conflicts of interest and capital markets.
Mr. Daughney also represents stockholders, private companies and public companies as buyers and sellers in mergers, asset and stock transactions, including founders and management teams in SPAC reverse mergers.
He provides expertise and advice to his clients in public and private securities offerings including initial and secondary offerings of equity and convertible securities, rights offerings and shelf registrations. He has substantial experience with investment funds and private equity funds, and regularly advises hedge funds and venture capital funds on matters ranging from fund formation, organizational structuring, and regulatory compliance to individual transaction representation, restructurings, and asset management. In connection with financing transactions, Brian has extensive experience representing both issuer and founders as well as investors and broker dealer firms acting as placement agents.
PROFESSIONAL / COMMUNITY ACTIVITIES
Member of the American Bar Association, Middle Market and FINRA Broker-Dealer Committees. He is also a member of the informal bar practice group – New York/Washington Broker-Dealer Group – which is comprised of leading broker-dealer and investment advisor counsel.
AWARDS/HONORS
Served as Mayor of the Village of Garden City, New York from April, 2017 to April 2019. Mr. Daughney has served as a Village Trustee for eleven years. In 2019, Brian was selected as a Pineapple Ball Honoree by the Garden City Chamber of Commerce, receiving the "Citizen of the Year" award for his outstanding service to the community.