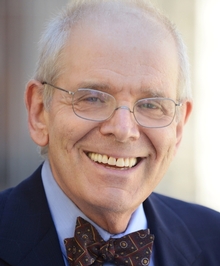 PRACTICES
Tax
Financial Services
Exempt Organizations
Specialty Industries
EDUCATION
Brandeis University, B.A., 1964

Brooklyn Law School, J.D., 1968

New York University School of Law, LL.M., in Taxation, 1969
ADMISSIONS
CONTACT INFORMATION

V-Card
Structuring Like-Kind Real Estate Exchange Treatment

09/30/2020

It is a commonly held belief among real estate investors that they will be entitled to like-kind exchange treatment under the Internal Revenue Code (the "Code") if they sell real property (commonly referred to as a "relinquished property") and use the cash proceeds to acquire another real property (commonly referred to as an "exchange property") as long as they (i) identify the exchange property no more than 45-days after the relinquished property is transferred; and (ii) acquire the exchange property no more than 180-days after that transfer occurs. While sometimes true, this could be a trap for the unwary when a calendar year taxpayer sells real property after October 17 (October 18 if the following year is a leap year) of any year.

Client Alert: Tax Planning This Election Year

07/22/2020

The Tax Cuts and Jobs Act of 2017 effected a number of tax changes that benefited high-net-worth in­dividuals and businesses. With the upcoming Presidential and other elections this November, which could deliver control of the White House and the Senate to the Democrats, a number of observers have expressed concern that many of the foregoing benefits, as well as benefits that were in effect prior to enactment of the 2017 Tax Act, may be repealed.

For this reason, and because asset values are expected to increase as the recession winds down, there are a number of steps high net worth taxpayers might consider in order to take advantage of these endangered benefits. These steps include triggering income and gain this year, accelerating asset acquisitions and like-kind exchanges, restructuring foreign and domestic business operations, and gift giving. Learn more in this alert.

Update: Tax Provisions of the CARES Act

04/15/2020

On Monday, April 13, 2020 we issued a Client Alert that addressed the interplay between the covered loan program and the payroll tax provisions of the Coronavirus Aid, Relief, and Emergency Security Act (the "CARES Act") in which we described the CARES Act as suggesting "strongly, but not conclusively," that deferring its deposit and payment of its share of employer payroll (i.e., social secu­r­ity) tax will not affect an employer's right to receive a covered loan or to have that loan forgiven.

Barry Klingman Pens Article on Historic Tax Credits for Real Estate Weekly

09/17/2018

In the article, Mr. Klingman examined the future prospects for the credits for New York City.

He wrote that the credits have played an important role in real estate development involving historic landmark properties located in New York City.

Mr. Klingman added that they are like­ly to play an even more important role as developers begin converting aban­doned City public schools into housing and, in some cases, combining the historic rehabilitation credit with the federal low-income housing tax credit.

To read the article, click here.



Partners Lori Anne Czepiel and Meryl Wiener, along with tax partner Barry Klingman, authored "Hedge Funds in the United States: Regulatory Overview."

03/14/2018 | Practical Law

Published by Thomson Reuters Practical Law Company as part of its Global Guide series, the article addresses legal and other issues for hedge funds and their sponsors and investors. Topics covered include regulations and legislation, marketing, managers and operators, restrictions and requirements, tax, private placement and other securities laws, a market overview and upcoming reform.

The Thomson Reuters Practical Law Company Global Guide Series covers all business law areas across all major economies. Global Guides are written by leading lawyers and provide high level overviews of key regulatory laws in different jurisdictions with detailed practical overviews of legislation and developments.

To request a copy of "Hedge Funds in the United States: Regulatory Overview" please click here.